England star Ella Toone believes Luis Rubiales must be sacked by the Spanish FA.
The 46-year-old has been widely criticised after kissing Jenni Hermoso following his side's recent win in the Women's World Cup final.
---
Rubiales has apologised but still won't stand down from his post, with Spanish players and fans protesting over his decision.
The La Roja chief faces a preliminary sexual assault investigation, while UEFA are refusing to get involved and leaving the matter to FIFA.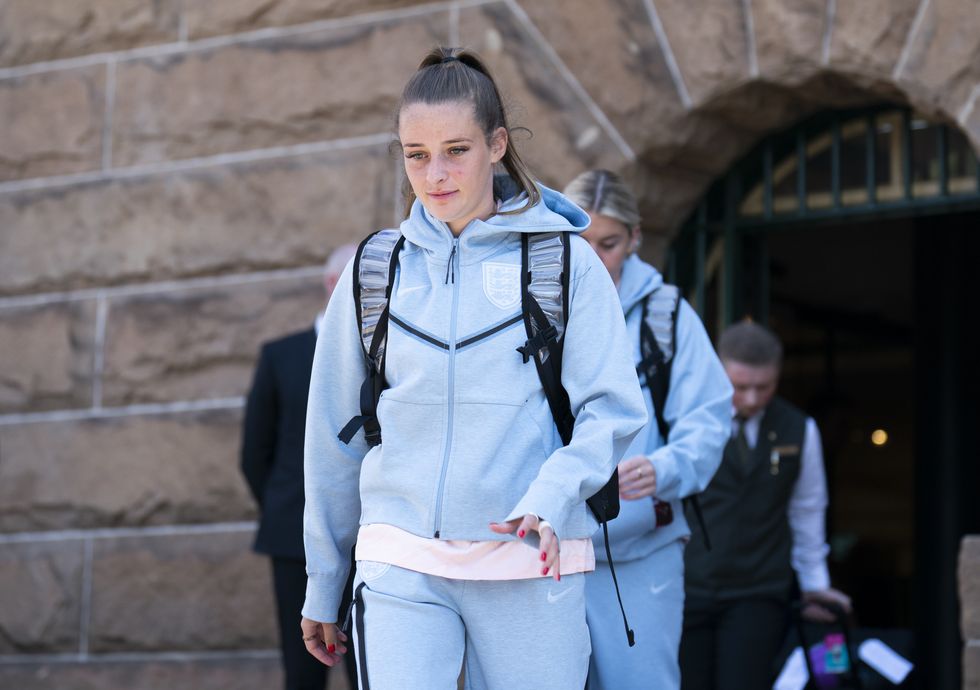 England star Ella Toone feels Luis Rubiales must be sacked by Spanish FA
PA
Toone was part of the England side that lost to Spain in the final of the Women's World Cup earlier this month.
And the Manchester United star insists Rubiales must do the right thing and walk away.
"Something like that doesn't just go away with a sorry, which he hasn't said either," she said.
"For us, we want the right thing to be done.
"We don't want things like this to be happening in women's sport and unfortunately it's a talking point we shouldn't have to talk about."
​Toone is also sad that Spain's triumph over England has now been overshadowed.
"Spain were unbelievable throughout the tournament," stated the 23-year-old.
"They've won the World Cup, which should be the main talking point, and yet it's been overshadowed by something that happened after the game which isn't acceptable and the Lionesses all stand by Jenni Hermoso."
Several Spanish players are refusing to play until Rubiales goes.
Alexia Putellas is currently on strike from international football and insists the footballing authorities need to act.
"We all want the same thing, that there be respect for our profession the same as there has been for so many years in the men's," she said.
"We fight for that. It is clear that the union between the players is the first step, and I will always defend [Hermoso]."
Rubiales' own mother, Angeles Bejar, is standing by her son.
She recently locked herself in a church and has vowed to go on hunger strike until justice, in her eyes, is done.
"I'll stay here as long as my body can take it; I don't mind dying for justice because my son is a decent person," said the 72-year-old.
Rubiales gave a disastrous press conference on Friday when he confirmed he'd be staying in his role, rather than resigning.
He said: "Do you think this [incident] is so serious that I should go, after the best management in the history of Spanish football?
"Let me tell you: I'm not going to resign. I'm not going to resign. I'm not going to resign.
"I've come under a lot of pressure. Perhaps somebody will look to remove me on Monday.
"But we live in a country of laws. Is a consensual kiss enough to remove me? I'm going to fight until the end.
LATEST DEVELOPMENTS: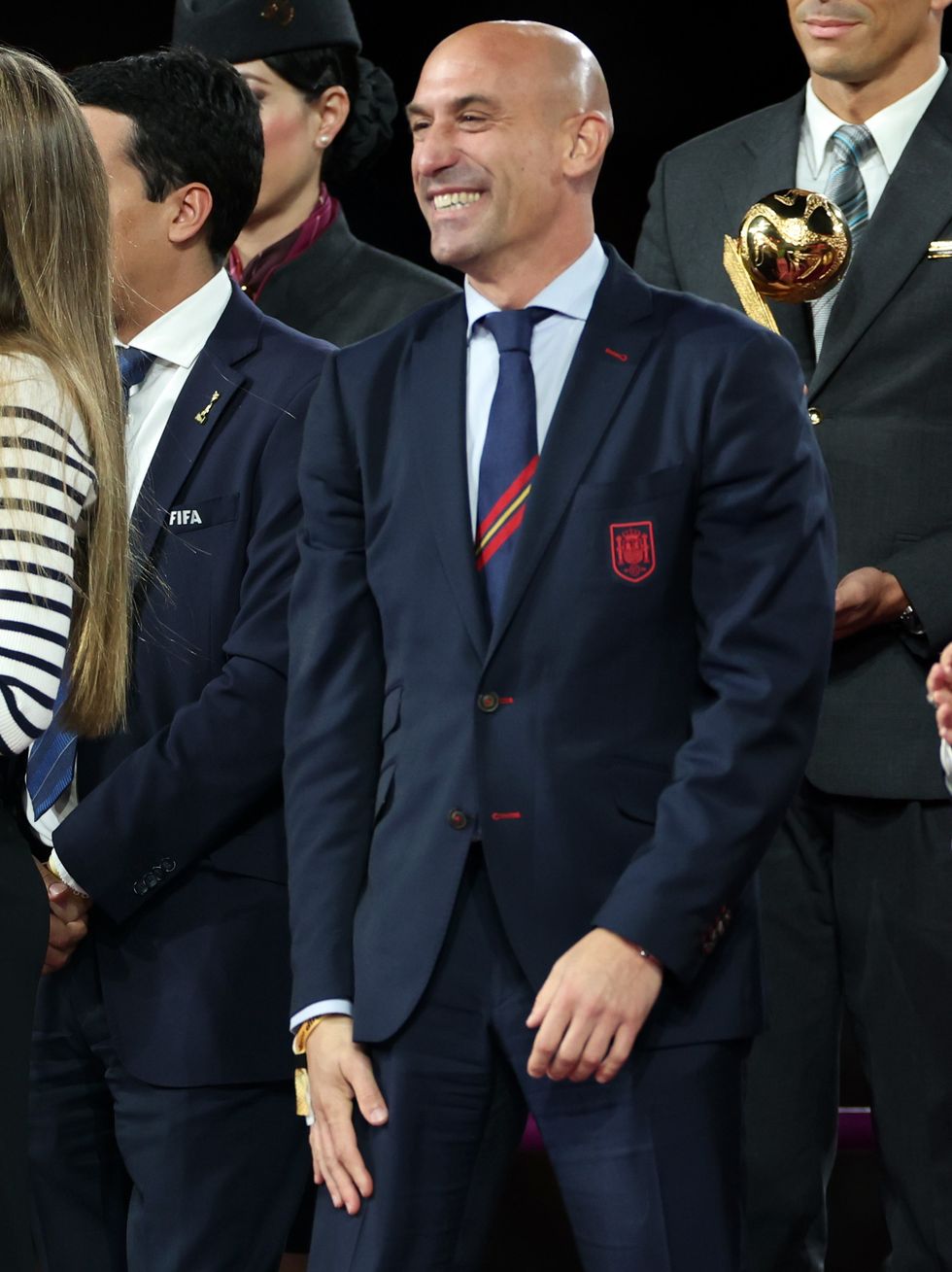 Luis Rubiales has so far refused to resign despite Spain controversy
PA
"I hope the law is followed, and that as there's no reason to [remove me], it won't happen."