Kingston Cycle Campaign (KCC) is holding a bike ride through Kingston on 10 September at 11am to build confidence and encourage residents to cycle. 
The ride is part of a free series of events trying to inspire people of all cycle experience levels to consider bikes for local journeys, inspire them to get cycling and stay active.
Jon Fray, Coordinator of Kingston Cycling Campaign, said: "As the local Kingston group of the London Cycling Campaign, our goal is to promote safe cycling across the borough and encourage more residents – children as well as adults – to consider using bikes for local journeys."
After the KCC's first event in June, which saw over 200 people including Richmond MP Sarah Olney cycle, the group is launching its second family-friendly bike ride.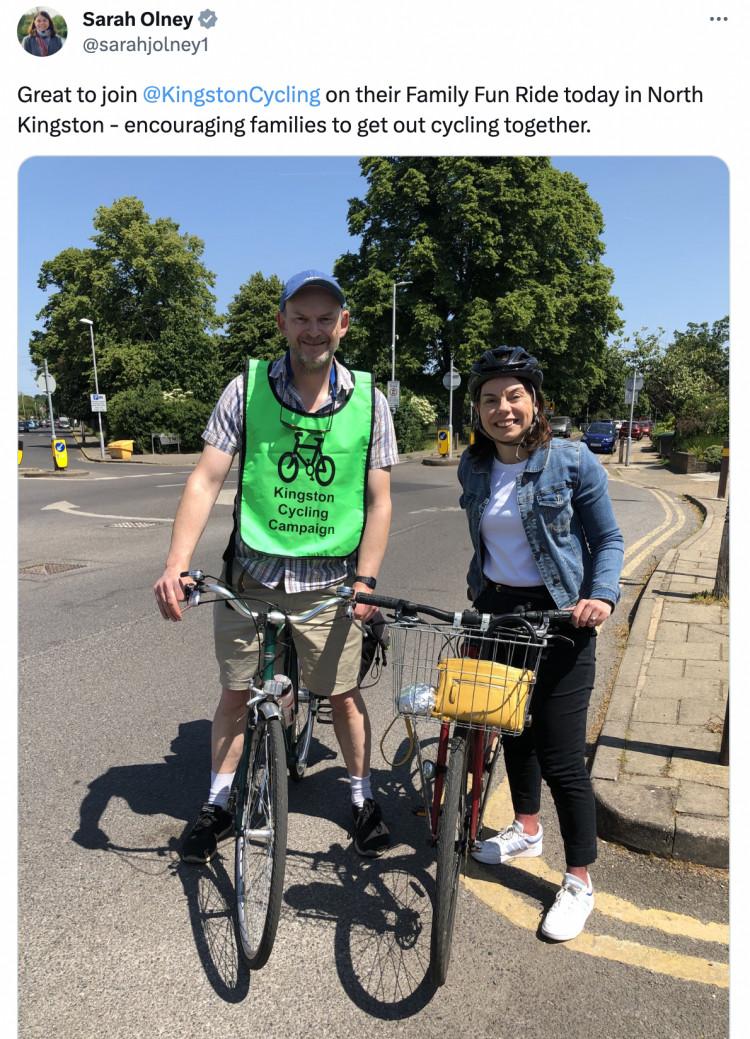 For many of the riders attending the June event, it was the first time they had joined a group cycle.
Elliot, 8, a Norbiton resident, said of the June cycle ride: I loved it! I love cycling on the road like my dad does, but my parents don't like it because of the cars, so this was just great and I made new friends too.
Elliot added he was going to get a road bike "when [he's] a bit taller" for the next cycle, and practice for longer rides.
Cycling on a circular route at an easy pace, residents on the bike ride take in a mix of the borough's quieter roads, bike lanes and LTNs. 
Fray said: "Many participants commented on how the route introduced them to new areas and quiet roads on their doorstep that they'd never explored before – exactly what we'd been hoping to achieve!"
The event offers residents the opportunity to ease back into cycling in a supportive environment. KCC especially want to encourage locales to trade the gas pedal for the foot pedal on the school-run. 
With the presence of experienced cyclists available to answer any queries, locales can learn more about safely and efficiently navigating on two wheels in Kingston.
Supporting the event is community bike project Full Cycle, which is planning to have a small marquee in the park doing basic bike checks before and after the ride.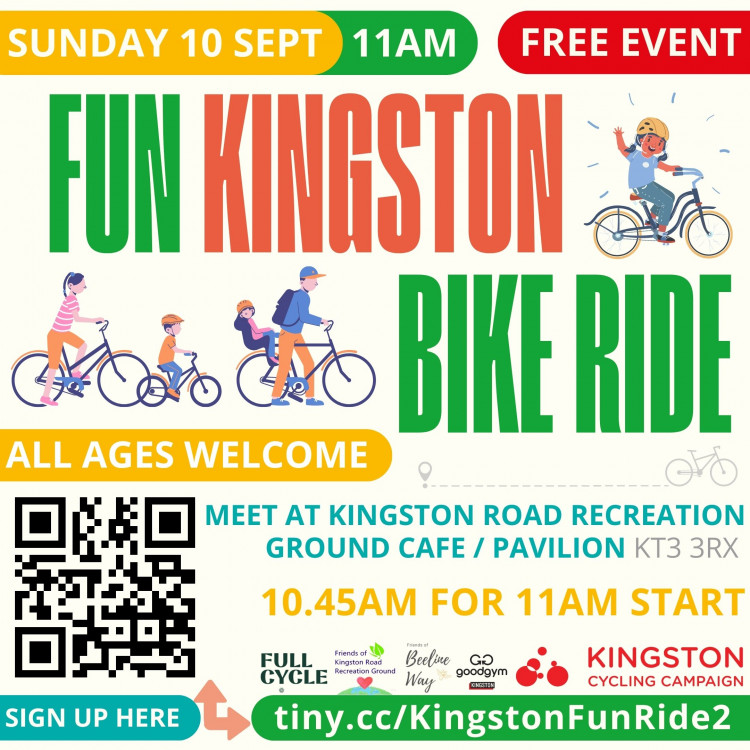 Poster for the event. (Photo: KCC)
Cllr Susan Skipwith, whose ward the September cycle will start, also participated in the June cycle. She said: "What a brilliant event this was! Gave me the nudge I needed to get back on the bike after many years. The organisation was smooth and very supportive of unconfident cyclists like me! I'd encourage anyone looking for a confidence boost to sign up for the next one in September."
Setting off from Kingston Road Recreation Ground, Norbiton, at 11am, the family-friendly bike ride will head through New Malden along the Beeline Way and ride through Raynes Park before heading back to Kingston along quiet, cycle-friendly routes.
"Our June ride definitely demonstrated that there's a local appetite for more family-friendly bike rides," Fray said.
He added: "We hope by combining a chance to introduce Kingston residents of all ages to even more cycle-friendly routes with a chance to showcase some of our great local parks, our new "park and ride" events will inspire more people to explore Kingston on two wheels and take advantage of the new and improving cycling infrastructure across the borough."
Book your place here: Fun Kingston Bike Ride